Weather Maps
(Best viewed at 1024x768 or more)

External links work best with a high speed connection. Some will not work with older browsers.
Current North American Conditions
Latest US Radar Loop

Current NA Composite Weather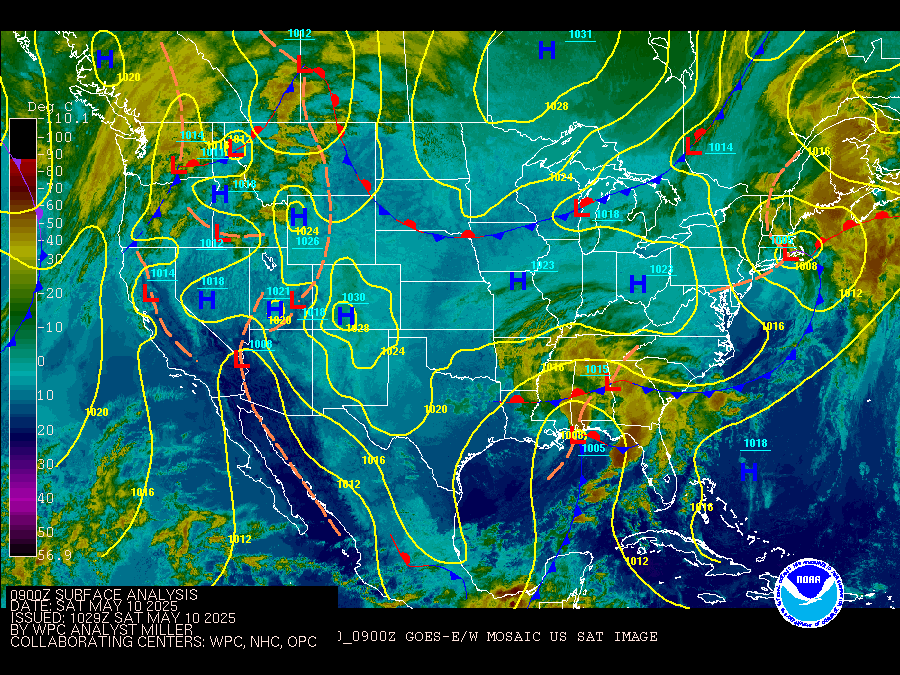 Current Winds 12000 AGL

Forecasts: 1hr | 2hr | 3hr | 6hr
Wind/Temps at Different Levels/Times
---
The Following Links Are Offsite.
Use your Browsers's Back Button to Return.
National Doppler Weather Map (moving)
National Pressures and Fronts (moving 7 day)
Storm Prediction Center (NWS) Convective Outlook
National Weather Forecast Maps
Current Observations at DRO Airport
---
---
DECODING TAF & METAR
Qualifiers
- Light Moderate
+ Heavy or well-developed
VC in the Vicinity
Descriptors
MI Shallow
BC Patches
DR Low Drifting
BL Blowing
SH Showers
TS Thunderstorm
FZ Freezing
PR Partial
Precipitation
DZ Drizzle
RA Rain
SN Snow
SG Snow Grains
IC Ice Crystals
PL Ice Pellets
GR Hail
GS Small Hail or Snow Pellets (less than 1/4 inch in diameter)
UP Unknown precipitation (automated stations only)
Obscuration
BR Mist (Foggy conditions with visibilities greater than 5/8 statute mile)
FG Fog (visibility 5/8 statute mile or less)
FU Smoke
DU Dust
SA Sand
HZ Haze
PY Spray
VA Volcanic Ash
Other
PO Well-Developed Dust/Sand Whirls
SQ Squalls
FC Funnel Cloud
+FC Well-Developed Funnel Cloud, Tornado or Waterspout
SS Sandstorm
DS Duststorm